DETECTION is important, but PREVENTION is key!
Description
Our goal at Thermography Clinic Niagara is to provide you with the best tools to be informed about your breast health.

Breast Thermography is an imaging procedure where infrared images of the breast are analyzed and rated to determine the risk of developing breast cancer. Thermography is non-invasive, safe and painless – no radiation or compression is used.

Since pre-cancerous and cancerous masses are highly metabolic tissues, they need an abundant supply of nutrients to maintain their growth and this can increase the surface temperatures of the breast. Breast Thermography measures the heat generated by the microcirculation of blood in the breast during this process.

Contact us Today to Schedule your assessment!
Website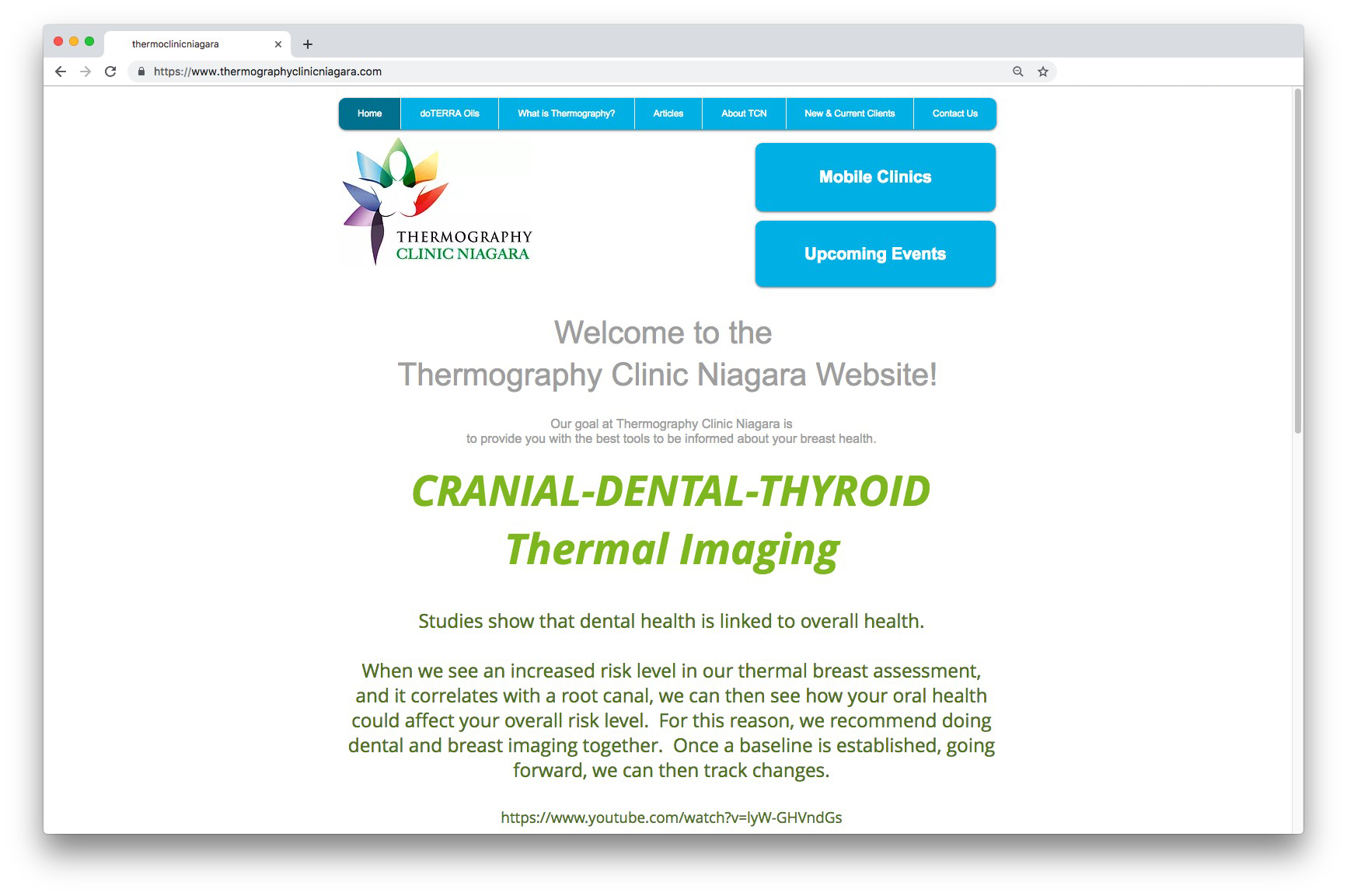 Contact
Contact Laurie-Ann using the form below
or by phone at 905-714-1221
Contact Laurie-Ann Whitnall Today to get Started!
Visit www.thermographyclinicniagara.com
---
Networking Niagara member Laurie-Ann Whitnall says, "I have been to a lot of different networking meetings, but I really love the family feeling that is shared by the members of this group."
---