Matching the right people with the right job.
Description

Job Gym is one of the largest employment agencies in the Niagara Region operating for over 20 years in Welland and over 60 years as the John Howard Society of Niagara throughout the municipality. Staff can assist both the job seeker and the employer with skills development, training access to jobs, and wage subsidies.
Map
225 East Main Street, Welland, ON
Website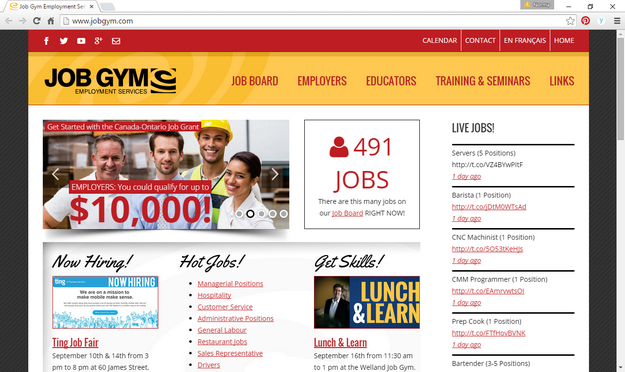 Contact
Contact us using the form below
or by phone at 905-732-7655 ext 232
Comments or questions are welcome.
Visit www.jobgym.com
---
Networking Niagara member Ashley Flett says, "As an organization we benefit by the business contacts that help our business grow and develop. As well, we are able to access a team of people to assist us with potential challenges with regards to contacts and referrals throughout Niagara."
---